Professional and Reliable Tent Services
Located in Cunupia, Shiva Tent Rentals Ltd has matured and industrialised as one of the more prominent event planning enterprises in Trinidad. You can count on us for the complete set up at your event!
Tent Experts And Exporters
At Shiva Tent Rentals Ltd, we fabricate and export tents to countries like Guyana, Suriname, Grenada, and St.Vincent. We are considered to be the tent experts as we design tents of any colour, size, and shape. With over 15 years of experience in the business, we know exactly how our customers want the tents at their event to look like!










Chairs (Plastic, Fabric, and Folding)

Tables (Rectangular, Round, And Cocktail)

Spandex Covers (Table And Chairs)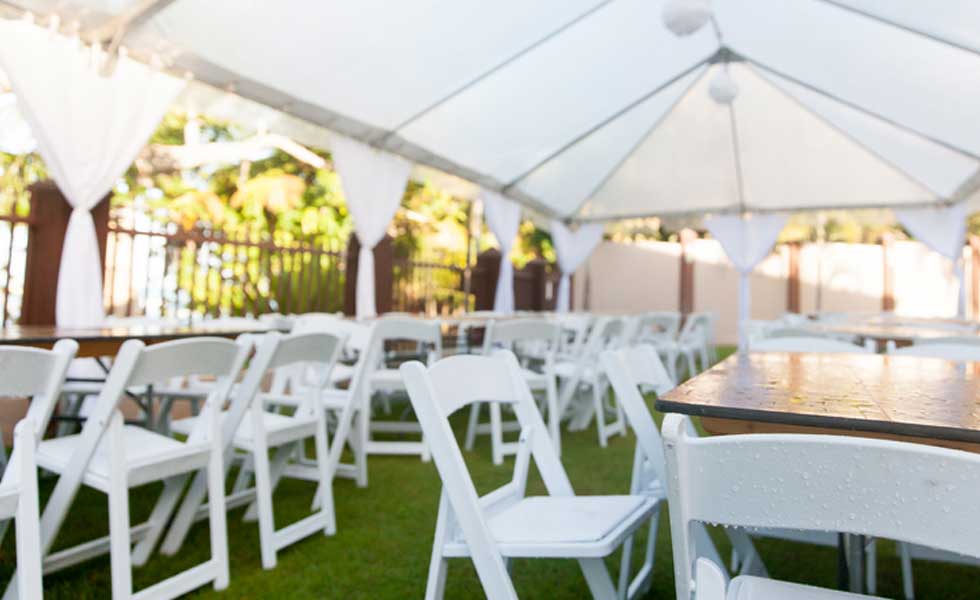 Exclusive Supplier Of Tents In Trinidad
At Shiva Tent Rentals Ltd, we design, manufacture, and supply different kinds of tents to various parts of Trinidad.

We Are Also Open On Weekends!
Shiva Tent Rentals Ltd is open late during weekdays. We also open on weekends on our customers' request.

Better Customer Service
At Shiva Tent Rentals Ltd, we work diligently to provide our customers with excellent tent services.

Lot 5 Ali Trace, Warrenville, Cunupia

Mon-Fri – 8:00 AM to 5:00 PM
Saturday – 8:00 AM to 1:00 PM